Welcome to Moore's Chapel United Methodist Church in Elkton! We're glad you're visiting. We're a Bible-believing congregation located in Elkton, MD. We're an "inter-generational" church, serving everyone from the youth up to the elderly and everyone in-between.
Although we've been serving Christ for over 145 years, we're young at heart. We offer both contemporary and traditional worship and a relevant message that will make a difference in your life.
MISSION
Waking to the need of Jesus in the lives of all
Walking in the Word of God
Witnessing for Christ in thought, speech and action
Winning the world for Jesus Christ by having lives changed through the power of the Holy Spirit
Our Rotating Homeless Shelter welcomed 15+ guests this year!
LATEST SERMON
Sermon Video
Sermon Notes
Key Scripture: Proverbs 3:1-6
A proverb is a truth condensed into a few words stated in a memorable fashion with application to a variety of situations in life.
Torah = first five books of the Old Testament (Genesis, Exodus, Leviticus, Numbers and Deuteronomy). Also means "teaching"
There is a difference between knowing Scripture and having it in our heart
Chesed is the kind of love that's "in it for the long haul"
In whom or what do YOU trust"
Anywhere outside God's circle of trust is on sinking sand
1 Corinthians 13:12
We should trust in the LORD because the same power that raised Jesus from the dead lives in us
Genesis 1:28
Jesus becomes our LORD and we submit control to Him
Conquering the Game of Control book by Pastor Craig Green says that when we are controlling others by dominating, intimidating and manipulating, it is a sure sign we ar not trusting the LORD with all our heart.
1 Peter 5:7
It's ok to use your understanding; just don't lean on it.
UPCOMING EVENTS
PALM SUNDAY CAMPAIGN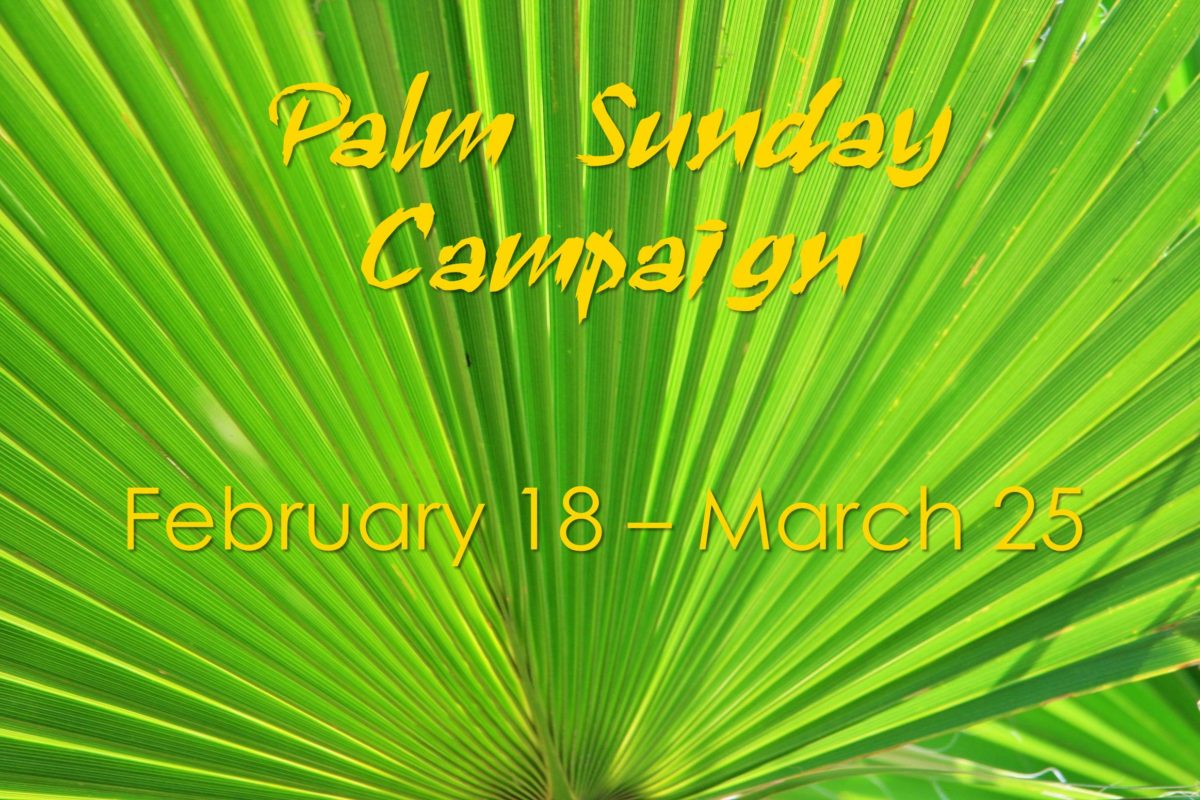 Once again this year we will be having a Palm Sunday Campaign to support a local cause. This year the money collected will be going to Deep Roots at Clairvaux Farm. Deep Roots is an organization that provides transitional housing for families with children on a 20-acre farm in Earleville that is improved with housing units. They also provide a mentoring program for children and youth who have experienced homelessness, run the Faith in Action Food Pantry and several other programs. Click for more information about their programs.
This campaign will start this Sunday February 18th and end on Palm Sunday March 25th. The idea of this campaign is to collect your change in a container during this period; however, any donations are welcome. Please contact Molly Brumbley or Sue McDade with questions.
Thank you for your generosity!
CABIN FEVER 2018
Wishing Mother Nature would make up her mind? Tired of the wild swings in the weather? We are too! Join us March 10, 2018 from 11:00 am until 2:00 pm for Cabin Fever at Moore's Chapel UMC. Click  for more details.
CALENDAR