Welcome to Moore's Chapel United Methodist Church in Elkton! We're glad you're visiting. We're a Bible-believing congregation located in Elkton, MD. We're an "inter-generational" church, serving everyone from the youth up to the elderly and everyone in-between.
Although we've been serving Christ for over 145 years, we're young at heart. We offer both contemporary and traditional worship and a relevant message that will make a difference in your life.
MISSION
Waking to the need of Jesus in the lives of all
Walking in the Word of God
Witnessing for Christ in thought, speech and action
Winning the world for Jesus Christ by having lives changed through the power of the Holy Spirit
LATEST SERMON
Sermon Video
UPCOMING EVENTS
Moore's Chapel VBS 2018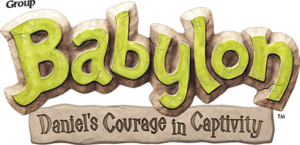 June 18, 2018 — June 22, 2018
06:00 pm — 08:00 pm (EDT)
Join Daniel—torn from his home and forced into the king's service. Explore exotic sights and smells in a Babylonian bazaar! Kids and adults will find that they're not much different from Daniel and his friends, who kept their faith in a faithless culture.
Click the for details or to register for the event.
CALENDAR