Welcome to Moore's Chapel United Methodist Church in Elkton! We're glad you're visiting. We're a Bible-believing congregation located in Elkton, MD. We're an "inter-generational" church, serving everyone from the youth up to the elderly and everyone in-between.
Although we've been serving Christ for over 145 years, we're young at heart. We offer both contemporary and traditional worship and a relevant message that will make a difference in your life.
MISSION
Waking to the need of Jesus in the lives of all
Walking in the Word of God
Witnessing for Christ in thought, speech and action
Winning the world for Jesus Christ by having lives changed through the power of the Holy Spirit
LATEST SERMON
Sermon Video
Sermon Notes
Key Scripture:John 11:55-57, John 12:9-16
John 12:9-11
Preparation for the Passover in Jerusalem
Was Jesus going to show up?
When people heard Jesus was in Bethany, they left Jerusalem and went to visit Bethany.
Nobody had ever healed a person born blind or raised a person dead 4 days
Zechariah 9:9
They greeted Jesus with shouts of "הוֹשִׁיעַ" ("Hosanna!") as He is riding in on a donkey, a sign of peace
A donkey is a sign of peace; a horse is a sign of war
Psalm 113-118

make up the Hallel (meaning "praise", a portion of the service for certain Jewish festivals). Yah is the Hebrew prefix of God's name. Hallelu-Yah (or "Hallelujah") means "Praise God".

John 12:14-15
Jesus was NOT crowned king
Jesus knew he was going to die, yet He continued to pour into His disciples
Betrayal came from His inner circle
John 13:34-35
We will do even more than He did
We will have troubles, but Jesus has overcome the world!
UPCOMING EVENTS
GOOD FRIDAY
Come join us for Moore's Chapel's Annual Good Friday Interactive Drama.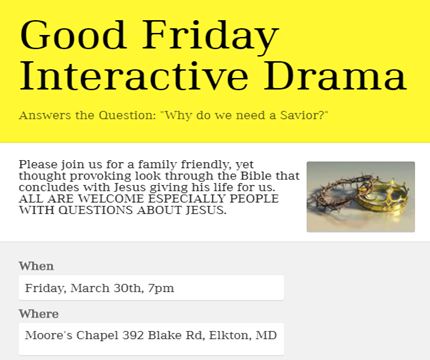 EASTER AT MOORE'S CHAPEL
Come join us in celebrating the resurrection of our Lord and Savior!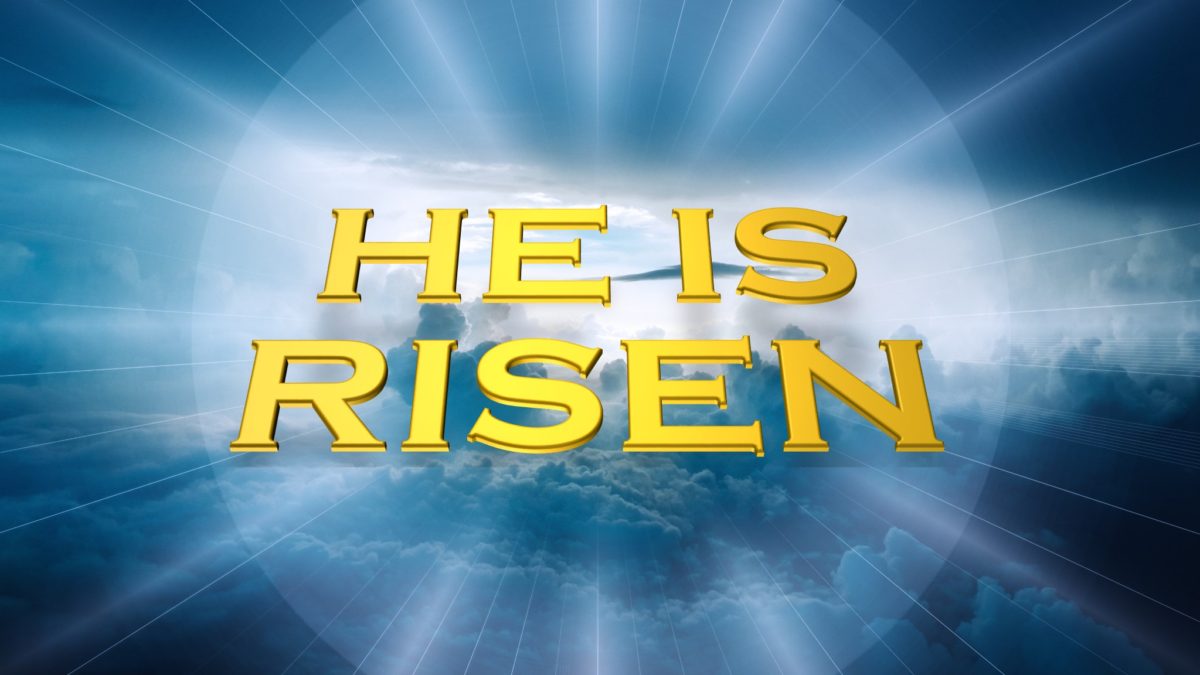 We'd love to have you with us as we worship! Join us at either one of our services (or both) as we celebrate Jesus' resurrection this Easter Sunday!
FIRST FRIDAY DINNER
Let's have First Friday Dinner! We're BBQ'ing! Come and join us.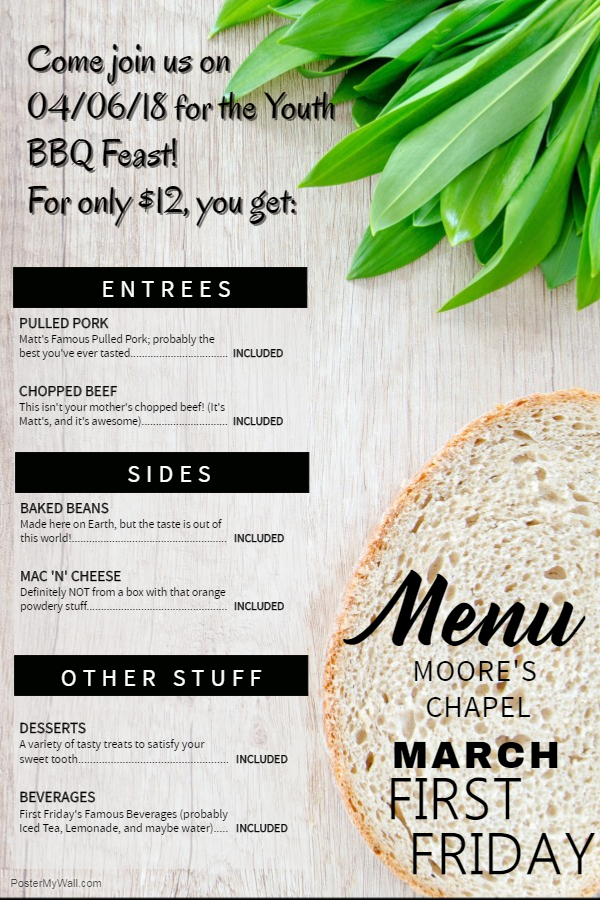 CALENDAR